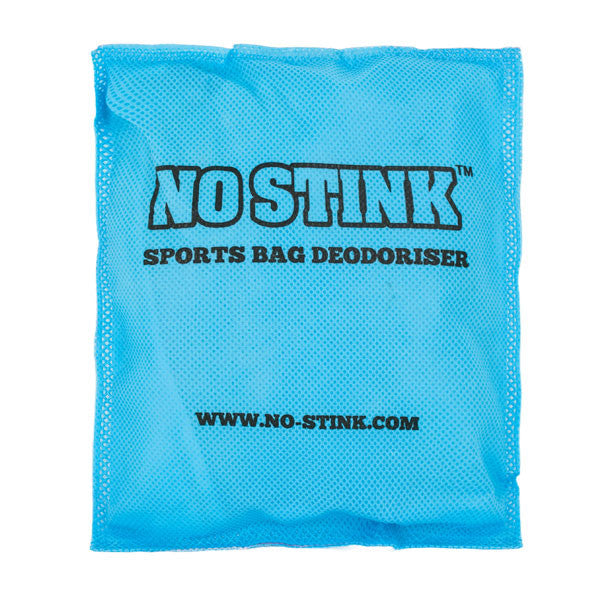 Revgear No Stink Equipment Deodorizers
Finally, deodorizers that actually work!
There's nothing worse than the smell of your gloves, shoes, gym bag, or any other equipment once it's full of sweat. Right? Well, we have the solution! Place No Stink™ deodorizing pouches inside your sports gear and get rid of odors and moisture. How it works:
*ALL NATURAL- Made from non-toxic, eco-friendly bamboo and activated charcoal
*ABSORB MOISTURE- Charcoal is effective at removing moisture, which in turn prevents the stink!
*ANTI-BACTERIAL- Less moisture means less bacteria!
*RE-USABLE- Can last up to 6 months depending on usage
*RE-ACTIVATE- Place your No Stink™ in the sun once per month for 1-2 hours to recharge!
*RE-CYCLE- Once your No Stink™ has reached the end of its life cycle, cut open the bag and sprinkle it in your garden. This will help plants absorb nutrients from the soil
No Stink™ comes in 3 convenient sizes:
Green: 5.75" x 2.75". Good for shin guards, elbow pads, knee pads, shoes
Blue: 5.75" x 5.25". Good for duffel bags, backbacks, headgear
Yellow: 5.5" x 4". Good for gloves, mitts, and more!
Note: Green and Yellow deodorizers are sold in pairs.
---
---
More from this collection