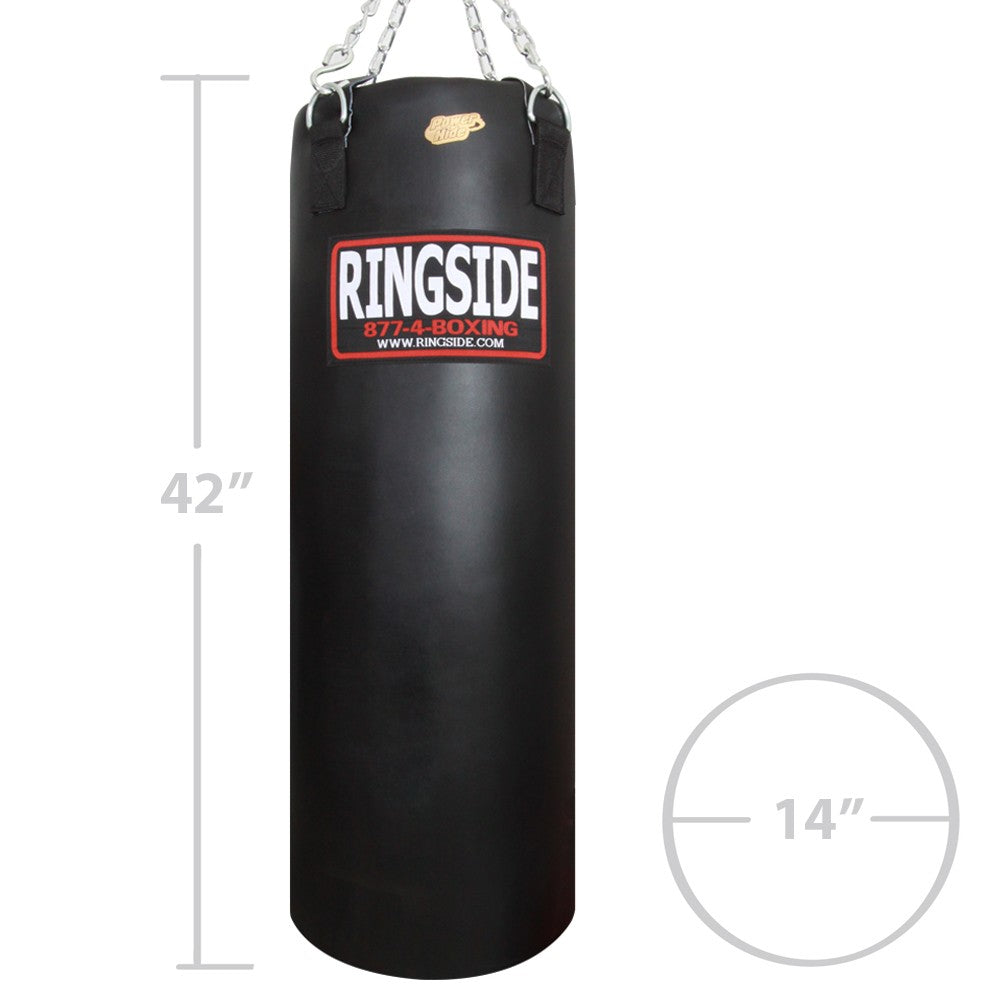 Ringside Soft Filled Powerhide 65LB. Heavy Bag
Its unbelievable durability will make our Powerhide Heavy Bag one of the most used pieces of equipment in your gym.
The resilient Powerhide covering ensures an attractive, well shaped bag that will consistently come back for more.
Soft 2" foam liner provides a comfortable hitting surface.
Bag weighs 65 - 70lbs.
Measures 14" x 42"
D-ring on bottom
A Heavy Bag Chain and Swivel are included.
No more sore knuckles or hands and helps reduce muscle strain on wrist-- elbows-- and shoulders.
---
---
More from this collection