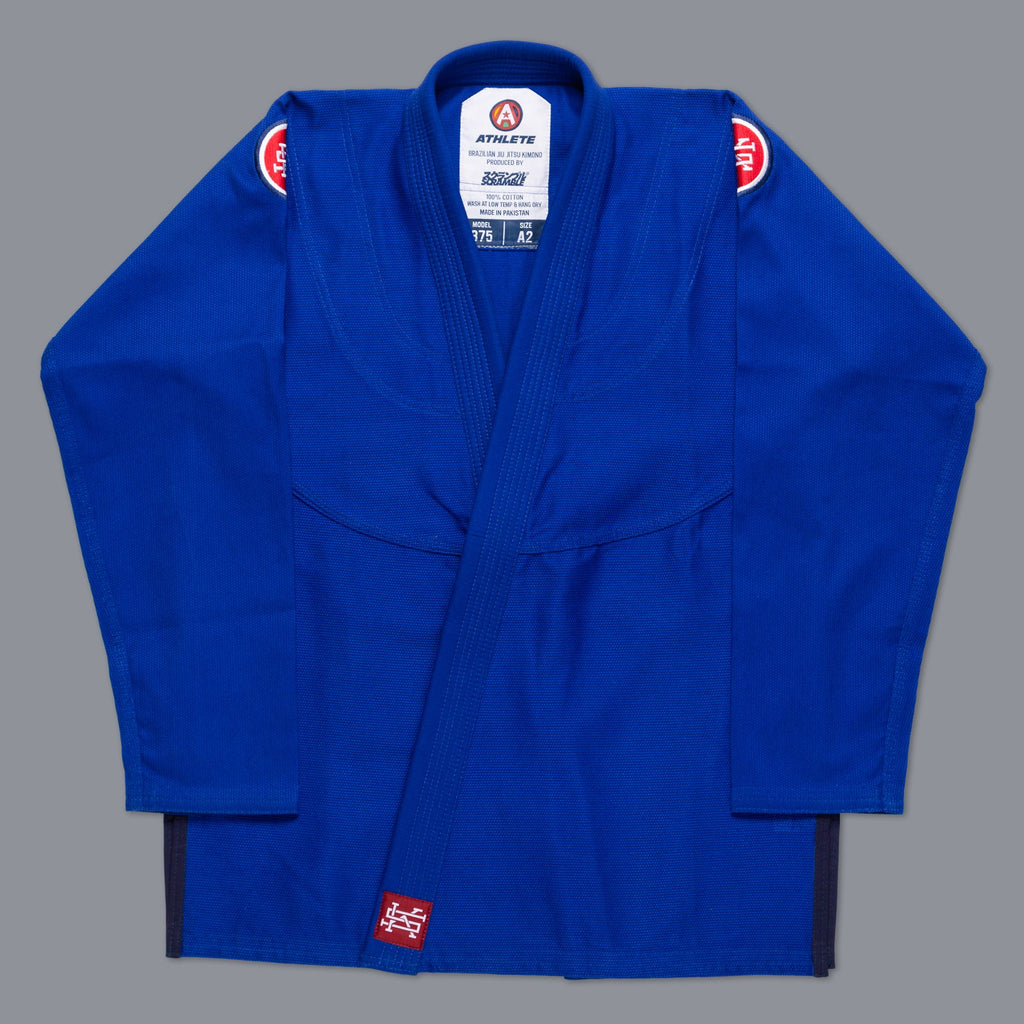 SCRAMBLE ATHLETE 4: 375 (FEMALE CUT – BLUE)
The Athlete is our flagship Brazilian Jiu Jitsu gi, crafted with the competitor in mind but suitable for all practitioners of jiu jitsu.
This is the Athlete 4, our fourth version. We have taken the lessons learned in the last ten years of gi manufacturing to make our best version yet.
Available in three varieties, the Athlete 4 is adaptable to every budget and requirement.
This is the Athlete 4: 375 in blue. This version is all about being fast and efficient. Perfect for competitors, it is ultra lightweight with a 375gsm top and lightweight cotton trousers (9oz twill.)
This is a gi that should be saved for the times when you really need to make weight due to its lightweight construction. There is minimal branding, leaving space for you to decorate with your gym and sponsor patches.
Be sure to take extra care when washing to reduce the amount of shrinkage – the lightweight material can be susceptible to shrinkage. Wash in cold water and always let dry naturally.
Please note that the final product may differ slightly from pictured.
---
---
More from this collection